The Piedmont Learning Center is a 501C(3)-approved Maryland nonprofit bringing business leaders and students together to achieve personal success, enrich our community and appreciate the natural environment.
Located on the perimeter of Baltimore in the beautiful Gwynns Falls Watershed, the Piedmont Learning Center features a honeybee apiary, native pollinator and rain gardens, hiking trails and a whimsical outdoor event space.
Become a donor on PATREON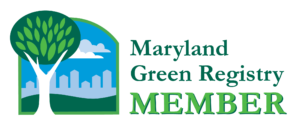 The Piedmont Learning Center is a proud member of the MD Green Registry.